Liver cancer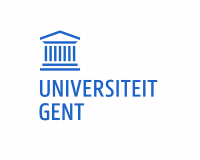 Prof. Nico Callewaert
Project from 2007 Allocated sum 273 750,00 €
Hepatocellular carcinoma is one of the deadliest forms of cancer. 600 new cases are diagnosed in Belgium every year. Its origins lie in the deterioration of the liver, usually due to viral infections (hepatitis B or C in 20% of cases) or alcohol consumption (80% of cases). Hepatocytes (liver cells) progress from fibrosis to cirrhosis, which can in turn develop into hepatocellular carcinoma. There are treatments to prevent the progression from hepatitis to fibrosis and from fibrosis to cirrhosis.
The test developed by Prof. Callewaert makes it possible to predict the course of these changes, a decisive factor in choosing the treatment for preventing progression towards the next, deadlier phase. The fact that the 5-year survival rate for patients receiving treatment for hepatocellular carcinoma is only 20% makes the need for such a test more urgent. As soon as Prof. Nico Callewaert and his team came before the Scientific Committee with their project to perfect a simple blood test for the early prediction of the progression of viral hepatitis to hepatocellular carcinoma, the Foundation decided to contribute to the success of this research programme.
It took 7 years of work and support to reach the test validation and automation stage. An industrial development and marketing agreement was signed with Helena Biosciences Ltd., a UK-based medical diagnostics company.
Glyco Liver Profile®, the first test based on glycanes, the specialisation for which Prof. Callewaert's team is renowned worldwide, was launched in Ghent on 4 October 2019 in the presence of several hundred biologists and specialists in hepatology from around the globe. Glyco Liver Profile® meets a crucial need and can be used by medical teams as a first-line test to diagnose and monitor liver diseases.
This test will save lives —the WHO estimates at over a billion the number of people infected with viral hepatitis, which is endemic in some parts of the world, particularly Asia.