100%

of donations straight to scientific projects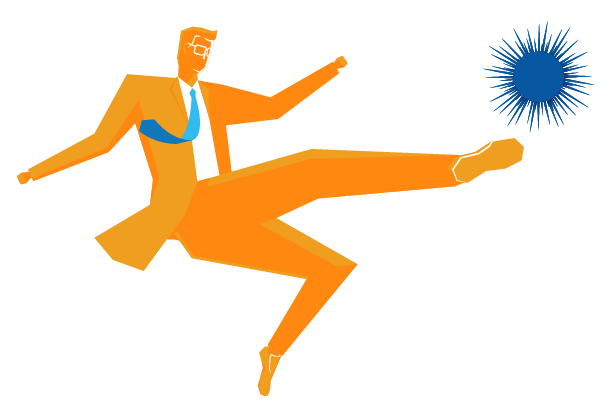 What does it mean to be Philanthropreneur ?
It's a person or organisation that chooses to combine the best of two worlds by practising entrepreneurial philanthropy.
Philanthropy … by demonstrating altruism and generosity to help provide solutions to a problem that challenges or concerns them. Here, to shoot and crush cancer.
Entrepreneurial … by showing ambition, accepting measured risk-taking, seeking impact and demanding professionalism.
The Philanthropreneur is a committed patron who aims to make a major impact
Who can become a Philanthropreneur ?
Whether you have a budding entrepreneurial spirit or are a multiple offender.
If you want to take action against cancer, a scourge that affects us all, directly or indirectly.
And if our promising projects, entrepreneurial approach and 100% model appeal to you, join us.
How to become a Philanthropreneur ?
It couldn't be simpler: contact us to help you choose from the various options available, or to decide together the shape of your impact.
There is no obligation and it is a great opportunity to make a difference against cancer.
Call Mathilde Jooris on +32 2 370 47 25 or send us an email with your contact details and we will get back to you as soon as possible.
Taking (measured) risks ... to save lives
Developing a new therapeutic solution involves taking risks.
Did you know that out of 10,000 compounds discovered, 100 will pass pre-clinical tests and only 1 may become the reference treatment that will improve patients' lives?
To reduce these risks, we have put in place a very rigorous selection process based on 14 criteria.
Helping them to succeed ... in order to provide solutions for patients
One of our cardinal values is the determination to pass on and "return the favor".
In practical terms, we provide high-quality entrepreneurial support by calling on scientific, technical, financial and business experts to provide relevant assistance on all the sensitive issues involved in development.
We also provide access to a network of private and public investors as part of the fund-raising process.
Being meaningful
Do you know at least one person affected by cancer ?
This multi-faceted disease affects our parents, children, friends, colleagues and customers.
For a growing number of people, the search for meaning is becoming essential in their choice of employer or supplier and in their motivation to remain loyal to them.
By associating yourself with the Foundation, you are showing your commitment to finding solutions to a social problem that concerns us all.
Measuring impact
As part of our philanthropreneurial approach, we make a point of assessing the impact of our decisions, the actions we take and the progress we make.
Health impact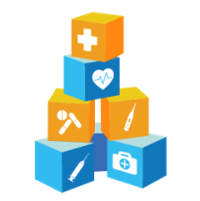 All the projects selected aim to provide a medical solution for people suffering from cancer.
If we were to bring together all the projects supported by the Foundation, imagining that they would all reach patients, we could have a vital impact on 7 million people.
Economic impact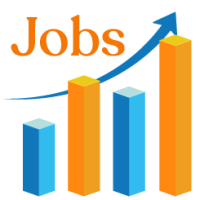 To advance research, we need brains and hands. Our project leaders have created 137 jobs within their fledgling structures.
This is a real impact on economic growth, which also provides opportunities for our young researchers.
Multiplied impact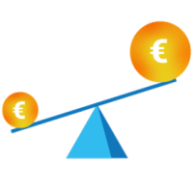 €1 donated becomes €8 for our project leaders !
Thanks to the tax deductibility of donations, access to public funds (facilitated by our support being considered as private) and the attraction of other investors following our commitment, the donation initially made is really multiplied.
What makes us different
The 100% model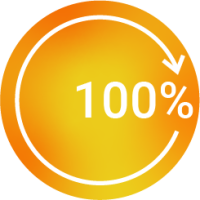 100% of your donations go directly to the projects:
This is our commitment.
To ensure maximum impact of your generosity, all your donations are directly and exclusively allocated to research projects rigorously selected by the Foundation and validated by our scientific experts. All the Foundation's operating and communication costs are covered by a separate endowment from our founder, Dr. Bernard Majoie. This way, you know exactly what your generosity is dedicated to.
Entrepreneurial DNA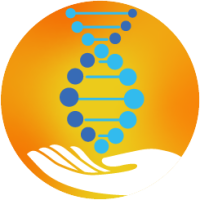 Our DNA is close to that of entrepreneurs
Our entrepreneurial spirit is clearly reflected in our vision
" Empowering entrepreneurs to crush cancer", and in a series of characteristics that business leaders will immediately identify with:
A strong ambition
aiming to provide new therapeutic solutions
(Measured) risk-taking
by committing our capital after a rigorous selection of projects
A search for impact
by helping to save lives and creating jobs(137 jobs created within the teams of our laureates)
This unique approach to crushing cancer appeals to me.
I want to be part of the solution and increase my impact tenfold by becoming a Philanthropreneur.
to tell me about the opportunities