Save lives
by becoming a
Venture Philanthropist
against cancer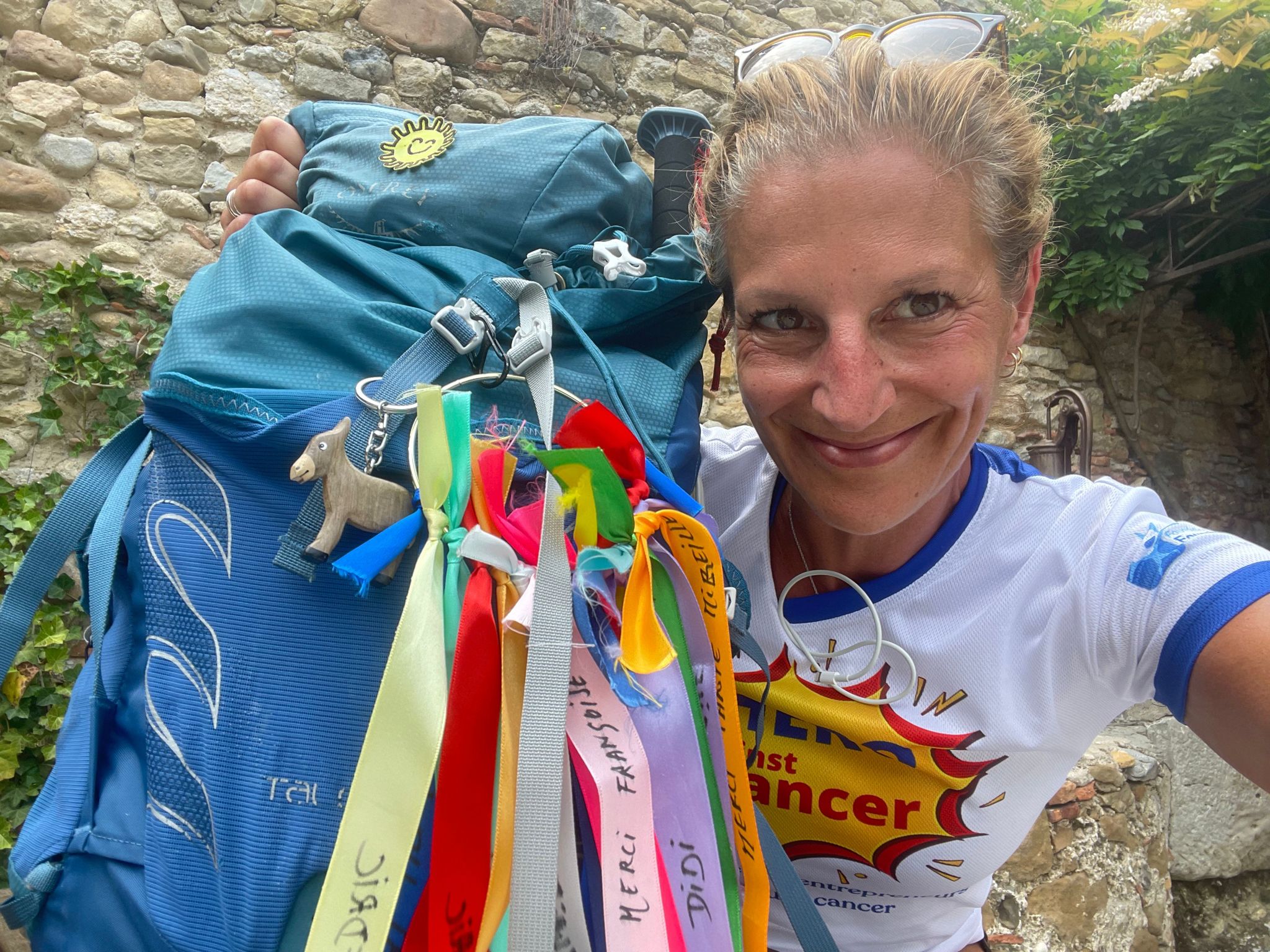 Mathilde, our collegue, is taking up the challenge!
To celebrate the 10th anniversary of her remission, between now and  July 12, she will be walking 570 km along the Compostelle Trail in aid of our Fondation.
You can support her in this ultra-solidarity walk. Each donation will be marked with a coloured ribbon attached to her backpack. The colours represent the different types of cancer against which research is striving to find new treatments.
100%

of your donations go straight to the cause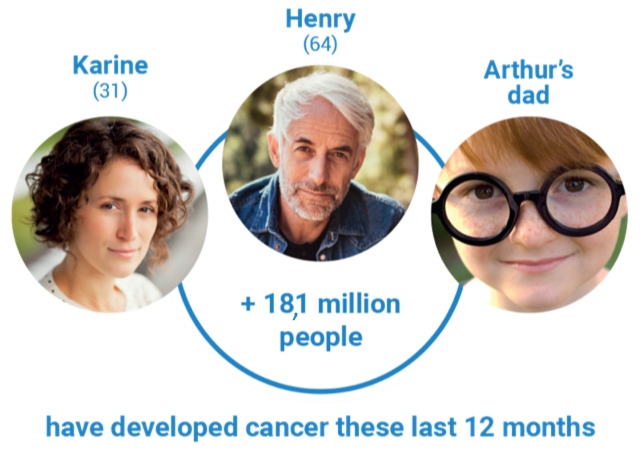 The Foundation Fournier-Majoie's mission
To save cancer patients, we, Venture Philanthropists, combine entrepreneurial spirit and selfless philanthropic commitment.
In concrete terms, the Foundation promotes the success of innovative cancer research projects by providing entrepreneurial skills AND financial resources to researcher-finders.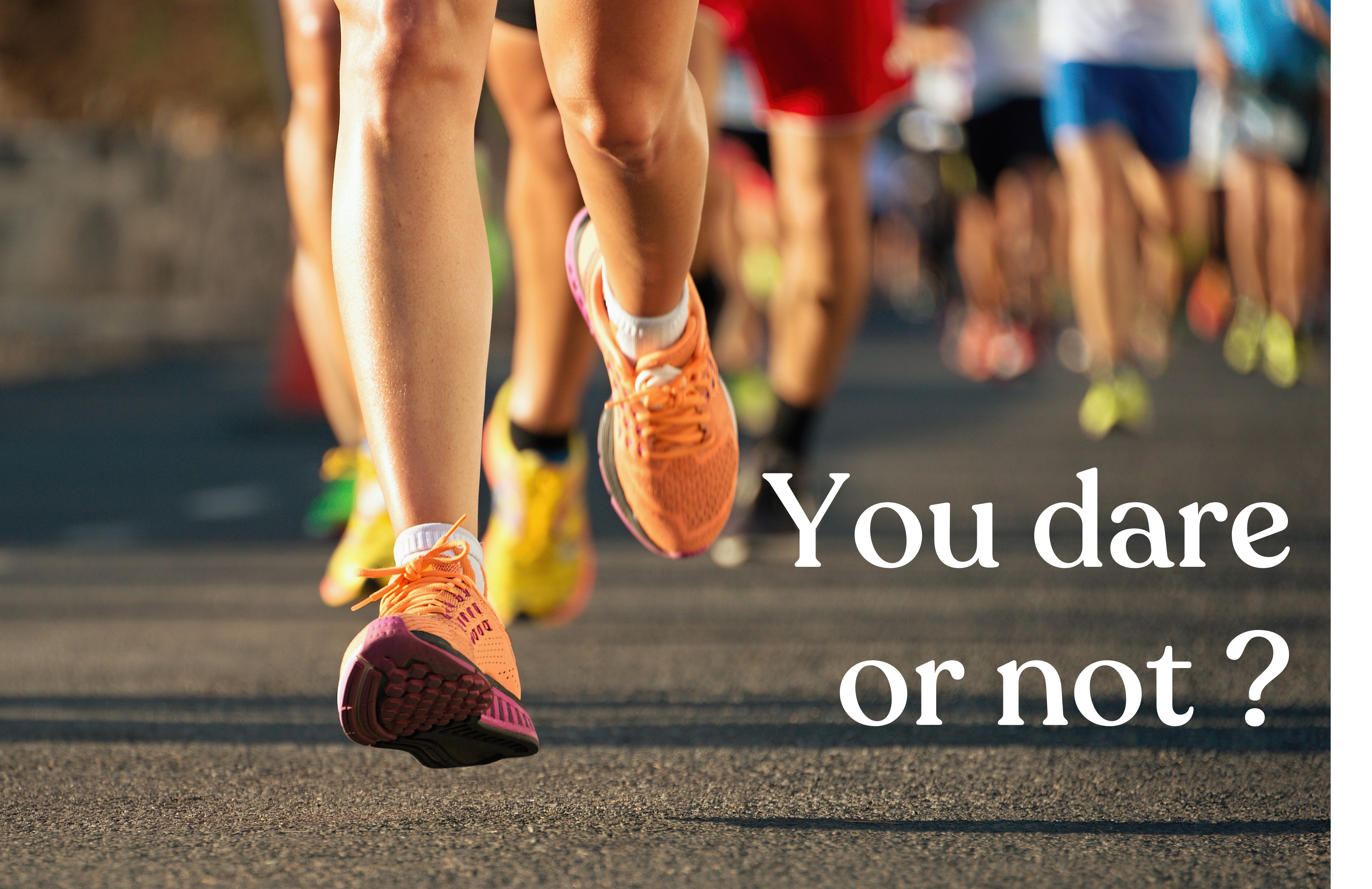 20 km of Brussels
Because we all have someone close to us who has been affected by cancer, take up the challenge of running the 20 km of Brussels for the benefit of the Fournier-Majoie Foundation.
100% of the funds raised will support a cancer research project in which amazing "cloaks of invisibility" are being developed to make targeted drugs 7 to 10x more effective.
If you can't take up the sporting challenge, you can support a team, a participant or the Foundation.
Entrepreneurs against cancer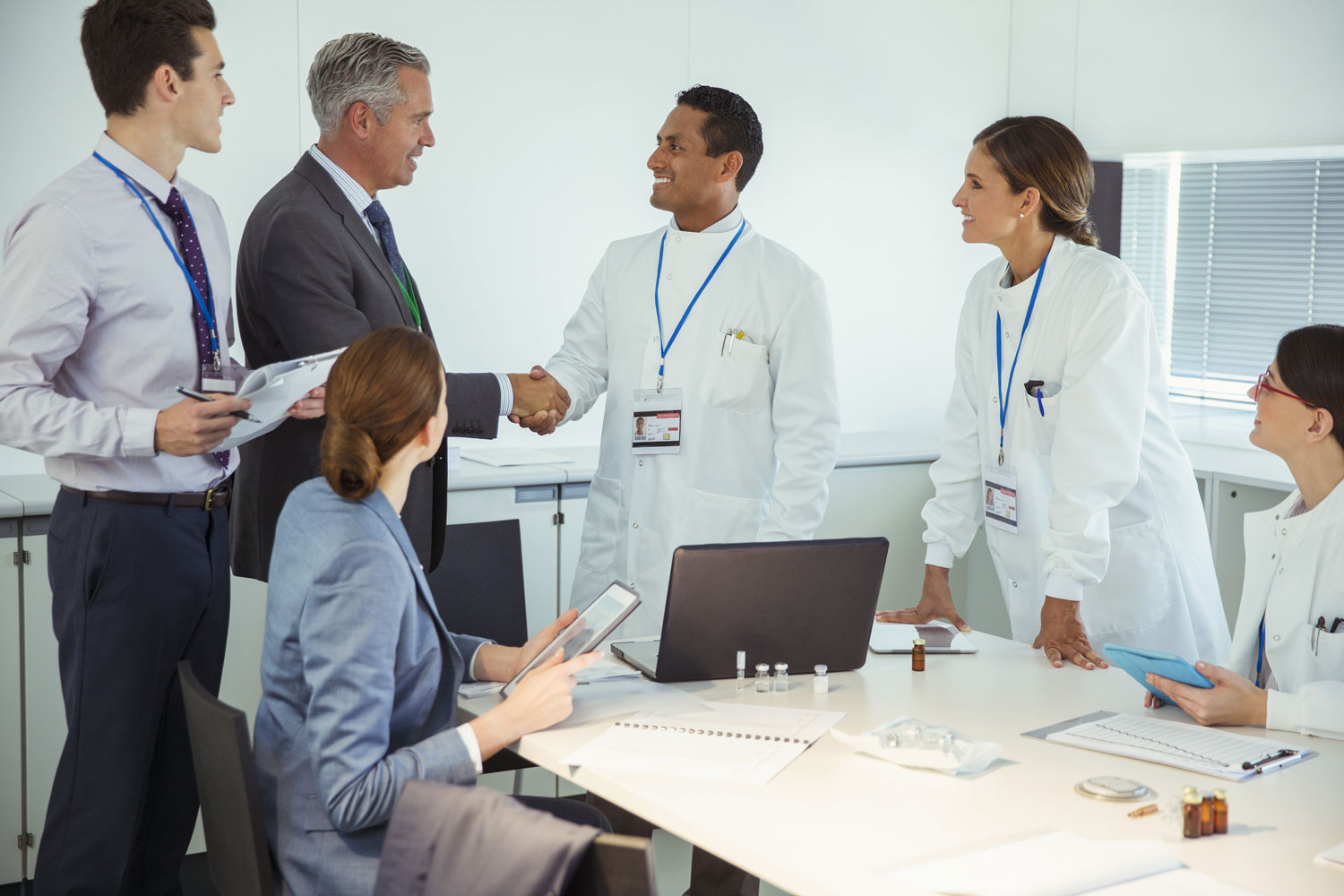 What we do
By supporting researchers-finders in their quest to become high-achieving entrepreneurs, we select promising oncological research projects and boost their odds of success so that innovation delivers tangible benefits for patients and the medical community.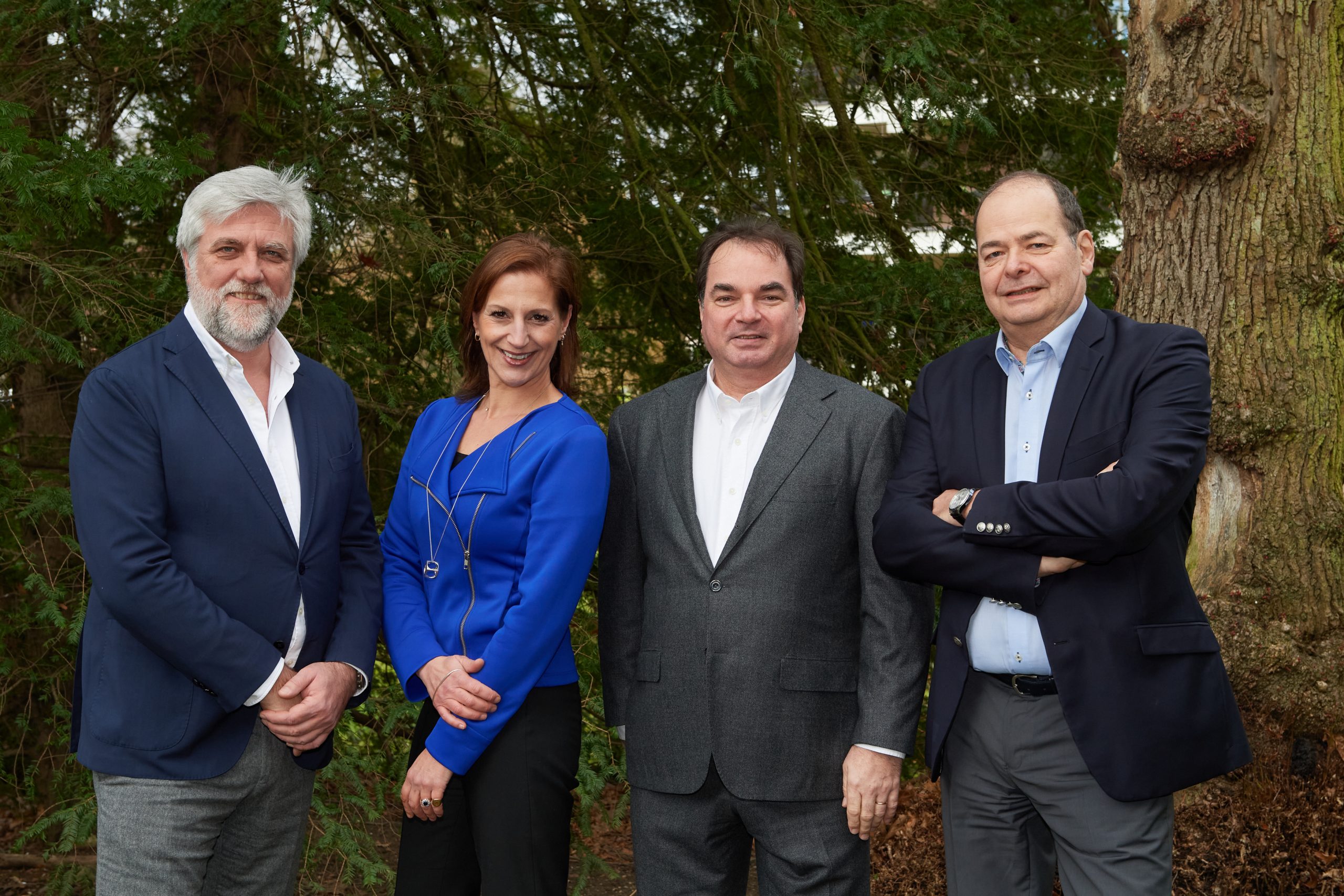 Who we are
The Foundation, a registered charity set up by Dr Bernard Majoie in 2007, actively supports research efforts through the application of the principles of Venture Philanthropy, which combine a rigorous and professional approach with a generous spirit. A multidisciplinary team and a multidisciplinary network of experts assist project leaders.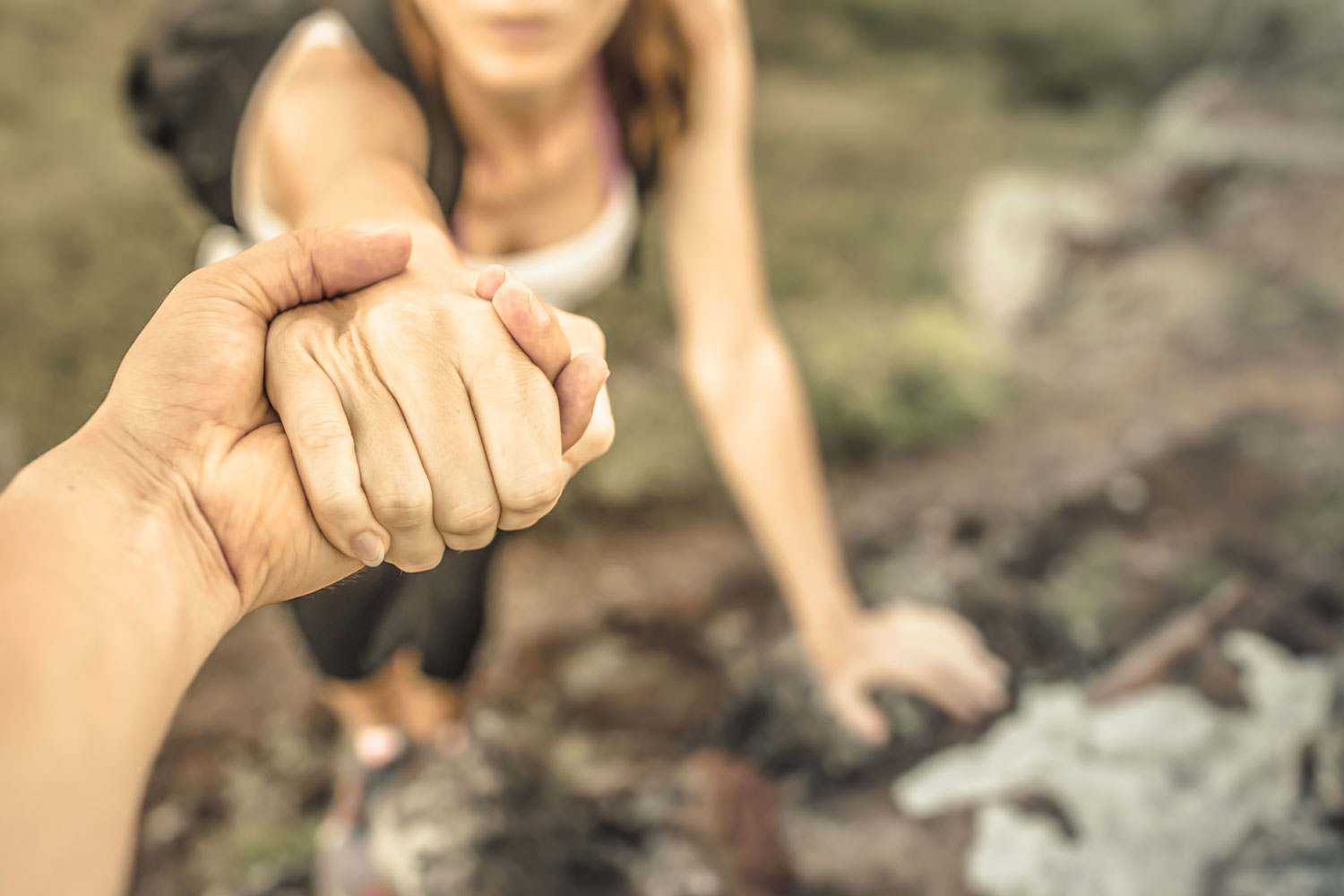 How you can help us
You can make a REAL difference by becoming a Venture Philanthropist too. Bring hope and save cancer patients by making a donation, getting involved as a corporate partner or participating in our events.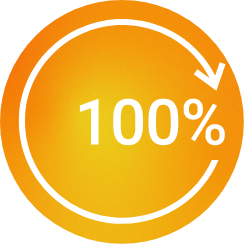 The 100% model
100% of your donations go directly to the projects: this is our commitment.
To ensure maximum impact of your generosity, all your donations are directly and exclusively allocated to research projects rigorously selected by the Foundation and validated by our scientific experts. All the Foundation's operating and communication costs are covered by a separate endowment from our Founder, Bernard Majoie. This way, you know exactly what your generosity is dedicated to.
2022 Impact and Progress Report
The Foundation is a true pioneer in entrepreneurial philanthropy. Discover our unique approach in this Report: rigorous selection, expert support, impact measurement and transparency.
– € 1,825,000 = amount allocated to scientific projects in 2022
– 137 jobs created to date among our laureates
Your support means we can continue to help our researchers and entrepreneurs turning their discoveries into innovative solutions to beat cancer.