When festive spirit and charitable commitment come together
Banksy evening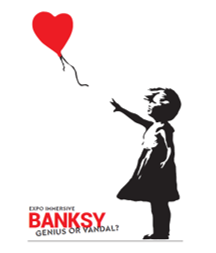 Last June 22, we privatised the exhibition "BANKSY, Genius or Vandal" on the Grand-Place in Brussels. It was a wonderful opportunity to finally meet face to face, while respecting the Covid safety measures of the moment.
100 Venture Philanthropists had the opportunity to discover this inspiring exhibition in a magical place and to meet an Artist with a big heart: Kool Koor. The internationally renowned street artist created two new art works especially for the occasion, which were acquired by the Venture Philanthropists. Thanks to their generosity, more than €45,000 were raised.
---
"Coup d'Eclat" gala evening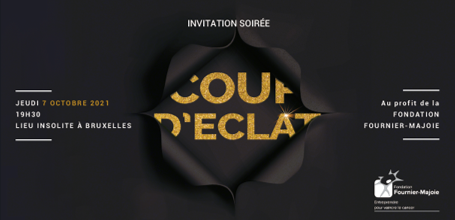 On 7 October 2021, we are expecting more than 200 Venture Philanthropists to attend our gala evening entitled "Coup d'Eclat": an elegant dinner in an unusual location in the centre of Brussels, followed by a dance party.
This evening is reserved for members of the Venture Philanthropists Circle. If you wish to join the Circle and participate in this evening, please contact us: circle@fournier-majoie.org