What makes us 3 x unique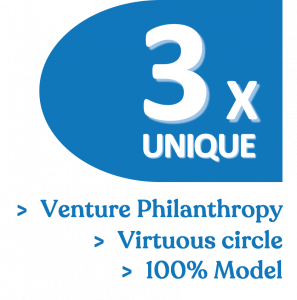 Our ambition is to save the lives of cancer patients, but our way of doing so is 3x unique.
> Venture Philanthropy : we carefully and professionally select promising scientific projects against cancer and provide them with financial resources AND expertise to help them succeed. It is an entrepreneurial commitment that aims to have a strong impact with a totally disinterested goal.
> A virtuous circle : if the project succeeds, the beneficiaries become helpers. The support received is returned to the Foundation to support new projects. A single donation can thus support several consecutive projects.
> 100% Model : all donations received are totally allocated to the projects. All operating costs of the Foundation are covered by the Founder Bernard Majoie.